"You're Somebody Special at Parisian" is not only the Parisian store logo, but is the corporate philosophy that has directed the design concept behind each of the chain's home stores.
The most recent home store to benefit from this philosophy is the new 8,000-square-foot store which is part of the new 86,000-square-foot Parisian recently opened in the Bel Air Mall in Mobile, Ala.
This home store, designed "to communicate with the customer and add shopping excitement," boasts its own extrance from the mall through a dramatic vaulted arch. "We abandoned all preconceived notions," said Charles Sparks, one of the designers responsible for the look.
"The visual presentation helps customers to see how their choices would work in their own homes. We think we have created a unique, inviting environment that shoppers will relate to," Sparks concluded.
David Kirkpatrick, divisional merchandise manager of Parisian's home stores, added, "The design of our Mobile home store is truly an innovative experiment for Parisian.
"The idea for this design came from the major mills in New York. The vendors really know how to show their merchandise, and how to relate to a fashion trend. So, we reasoned, why doesn't the store relate the merchandise to its customers as the showrooms do so well for us as customers?" Canopied galleries
One of the devices employed by Parisian to effect a showroom look for is customers is the use of nine 10-by-10-foot galleries each covered by its own canopy. These galleries offer an instant visual impression of current fashion trends.
"The galleries help us to pull the fashion look together," said Kirkpatrick. "We take merchandise from each area, and coordinate these items to show a customer how a specific fashion look is created."
Each of the galleries is housed within its own modernistic frame cubicle. One of the nine units is changed each week so that, at the end of nine weeks, there is a completely new presentation.
Theater track lights provide a home-like glow, and are used in combination with flood lights and spotlights to customize the lighting to each display.
Fresh flowers are placed in each of the galleries every day. Some are simple bouquets, while others, such as those placed in a formal dining room, are long-stemmed blossoms in tall, crystal vases.
A see-through effect is achieved for the galleries by walls punctuated by a grid design. This openness permits customers to easily pinpoint particular products of interest.
"This gallery concept permits us to tell the story of Parisian's merchandide more effectively than ever," Kirkpatrick said. "With the gallery displays customers are able to see the merchandise as it would appear in their own homes. All merchandise is arranged so that the floor space is uncluttered, making it infinitely easier for the customer."
Customers are urged to step into the galleries to see how the accessories are coordinated and how colors might appear in their own homes.
Parisian, headquartered in Birmingham, Ala., went into the home textile business in 1981 and said then it was determined to feature fashion in linens and bedding, much as the firm emphasizes fashion in women's apparel. Work areas
In addition to the nine gallery presentations, there are two perimeter work areas in Parisianhs new home store concept. Fixtures are the same throughout both bed and bath areas. "The grillwork enables us to use different fixture accessories to highlight each different area," siad Kirkpatrick.
The bath work area is on one side of the gallery series, the bed area on the other side. Both bath and bed fixtures are backed by storage space.
"In effect, we are offering a triple presentation," Kirkpatrick said. "First there are the galleries, then the fixtures for bath and bed; backed by the storge area for each."
The customer is urged to take advantage of all three phases of the presentatoin and is free to step into storage areas to pick colors and patterns.
Tables throughout the home store are lit by special lights, enclosed in clear fluted Tiffany shades and placed to make it convenient for customers to match up colors.
Kirkpatrick said that Parisian is extremely proud of the look that has been esablished in the bedding area. "Our fixtures here house all the components of the ensemble, including comforter, dust ruffle, sham, sheets and pillow-cases," he said.
"In fact, a customer can stand in one spot and see the entire assortment. The patterns were assigned in order to present an entire series to represent current trends. For example, all primitives are located in one spot."
"It's important to emphasize again that the merchandise fixtures are all the same for all areas, including bed, bath, linens, gifts. These fixtures give the area a real sense of continuity, yet with the advantage of flexibility." Signs for continuity
Kirkpatrick added that the signing also offers continuity in the overall success of the home store.
The sign in each gallery tells the customer the vendor, and the name of the pattern. A printed list is provided for the customer to take home, listing components of each ensemble and prices.
"The sign tells the customer in which section of the home store merchandise is located," said Kirkpatrick. "And once the customer locates the correct section of the home store, the pattern name will identify the pattern, as well as provide additional information about sizes and prices."
Currently featured in the home store galleries is Jaguar, from Perry Ellis for Martex in a coordinated bedroom presentation. A second bedroom features Castleberry by Laura Ashley in the romantic trend.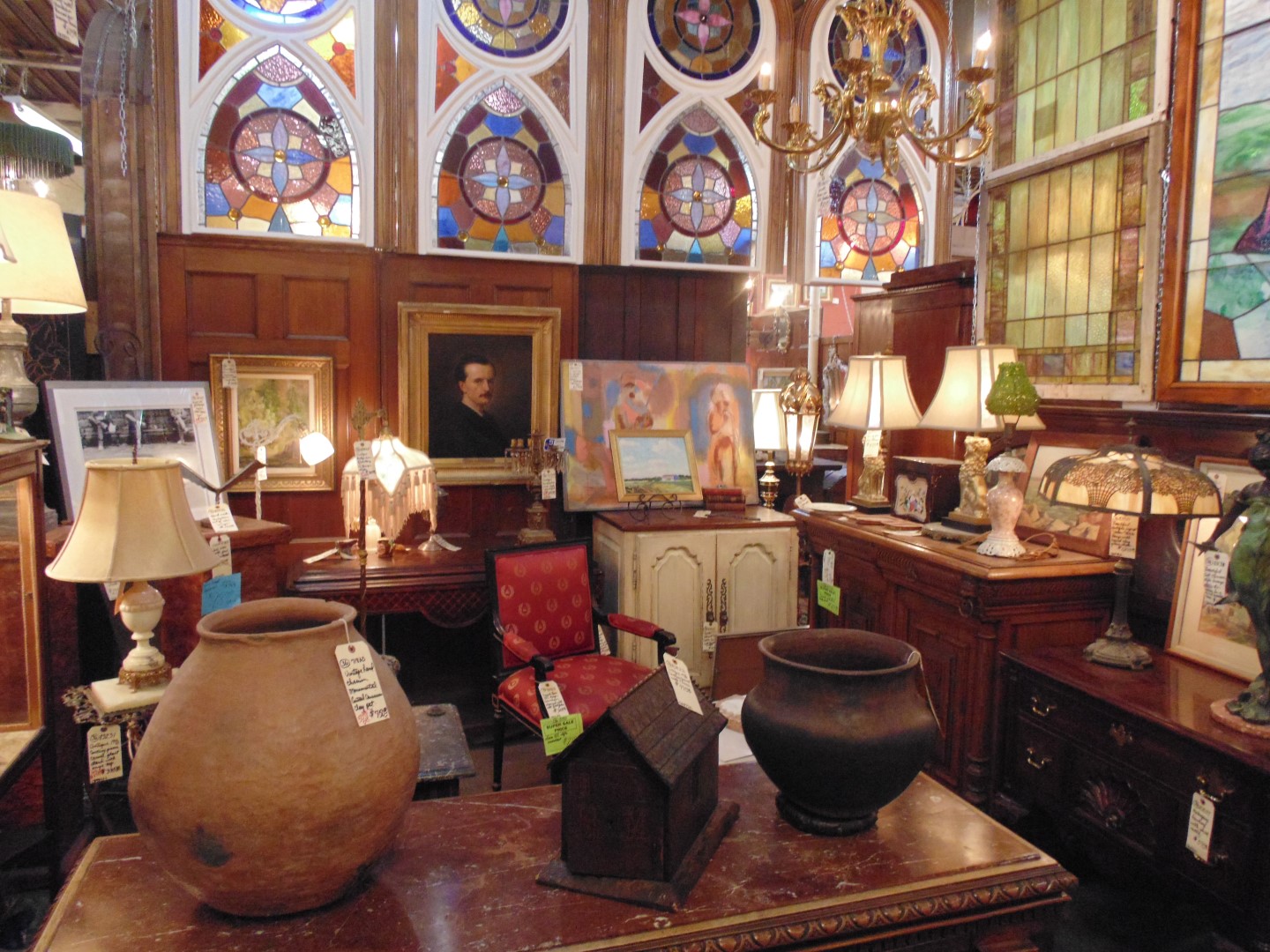 Antique furniture enhances the merchandise displayed in another gallery presentatoin, which consists of Botanical Gardens by Martex, a new spring design.
Here, in color-coordinated detail, ivory lingerie by Bill Tice is visible in an open armoire.
Other bedroom galleries in the romantic trend are Castlewood by Springmaid and Sweet William by Wamsutta.
"It's not surprising that among our top vendors represented in the home store are Martex, Fieldcrest and Wamsutta, who are leaders in fashion in moderate-to-better price points," Kirkpatrick said.
A bedroom for children has been a hit with all clientele since the home store opened. Featuring BoBoo by Dan River (Marimekko), the room is decorated in vibrant primary colors and includes rugs from Regal. The Hide-Out Hut, making a popular contemporary statement for children, was an instant sell out, and immediately re-ordred.
"We added stuffed animals, small and large, to this room, and they were popular with all ages, too," Kirkpatrick said.
An elegant formal dining room has proved to be another popular gallery with Parisian's home store clientele. Here, Albert Nipon linens have been coordinated with mirrored mats, Toscany candlesticks, and Atlantis decanters.
Another gallery features the French country look in casual table linens, pulled together with baskets, kitchen ensembles, rag rugs, and stenciles canvas rugs.
In the bath area the traditional towel wall was redesigned. "Using our design, a complete towel program can be shwon in an 8-foot area, which really does facilitate ease in shopping for our clientele," Kirkpatrick said.
Royal Velvet and Lustre towels by Fieldcrest are shown in 30 colors, waterfalling from apole into an old fashioned, eye-catching bathtub. "A customer can stand stockstill, and see our entire selection of towels in this particular gallery," said Kirkpatrick.
A table linens area at the rear of the spacious store features items from Audrey, Venice by Nipon, Sunweave, the Leacock seasonal spectrum in 10 colors. A gourmet area features food, glass, crystal, ceramics and brass.
A color-coordinated wall of decorative pillows uses solids to blend with prints.
Commissioned sales associates are readily available for customer assistance in matching and coordinating choices in bed and bath accessories, as well as table linens.
"New salespersons must participate in a weekly sales-training session for a period of three months, so that they will be able to provide the best possible service to our customers," Kirkpatrick said.