D.I.Y. Home Warehouse Pres and CEO Clifford Reynolds decided to stop putting up new stores as the company tries to focus on debt servicing and operations reengineering. Confident with D.I.Y.'s great profit-generating potential despite its smaller shops and because of lower real estate costs, Reynolds is optimistic that it can still meet its big box competitions head-on. D.I.Y. had narrowed down its major product line to kitchenware, paint, seasonal items and millwork; installed a computerized inventory system; and is beginning to consider expanding to the flooring market.
Full Text:
After three years of opening new locations, which more than tripled the size of the company, D.I.Y. Home Warehouse Inc. put the breaks on store growth last year. Clifford Reynolds, president and ceo, says the 16-unit company needs to digest its growth and pay down debt.
But this did not stop the company,which was found-ed in 1985, from posting a 19 percent sales increase for 1996. Despite flat sales for the first quarter of 1997, this year's goal is to continue to pay off debt and leverage operating expenses. Next year, Reynolds says he will begin looking for new store locations throughout the company's northeastern Ohio territory.
Having gone public in 1993 by selling 2.4 million shares, D.I.Y. funded much of its initial burst in store growth with those funds. But debt climbed as it continued to roll out stores.
The company has been competing with Lowe's Cos. for a few years and Home Depot's arrival is imminent. As a result, D.I.Y. has used the past year to upgrade its stores and remerchandise older ones. Another reason to hold off opening new stores is to wait and see what locations Home Depot targets. Reynolds says his company can compete with these other big boxes because his stores can generate profits with much lower sales. He says break-even occurs when a store's annual sales reach $13 million.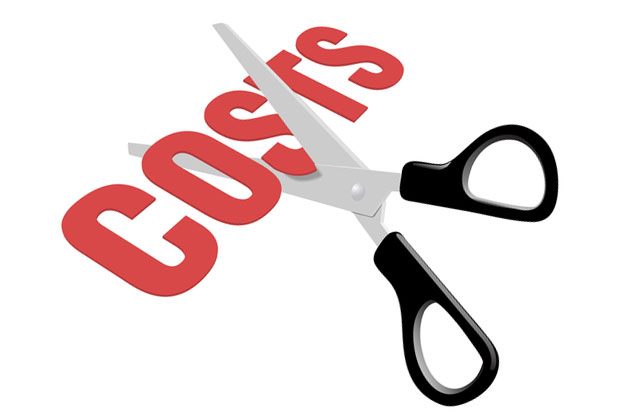 Lower real estate costs is one of the key criteria for this lower cost structure. Scott Eynon, vice president-operations, says the company is willing to look at secondary sites. D.I.Y also operates smaller stores, about 84,000 square feet, which cost less and allow it to consider sites not available to others.
Reynolds says, "While some of the sites are off the trail a bit, others are in primary locations. We are very opportunistic in choosing our locations."
D.I.Y. Home Warehouse stores operate with about 75 full-time employees and 15 part-time employees, while 60 people work at the company's headquarters near Cleveland.
During 1996, D.I.Y also directed its efforts at reducing operating costs. One example is freight, which runs about 4 percent of the cost of goods. The company shifted its freight program from a prepaid program to a freight-on-board program, which has allowed the company to monitor these costs more effectively and strip expenses from its cost of goods.
D.I.Y still purchases about 5 percent of its merchandise through two-step distribution. L.G. Cook Distributor supplies most of this merchandise, which is slower-moving products or from small manufacturers where dealing directly does not justify the cost.
The number of SKUs has been climbing, but the stores still only carry about 34,000 items, many fewer than other big boxes. However, as the company has added SKUs it has seen its stock turns slip. A new computer system installed last December is expected to aid in moving inventory more efficiently. Eynon says he expects the system will also allow the company to enhance margins.
Although D.I.Y has fine-tuned its strategy by adding SKUs, it continues to keep a narrow focus on where it wants to be dominant:
* kitchen and bath,
* paint & decor,
* seasonal merchandise and
* millwork, doors and windows.
Although assortments in the core categories appear comparable to other big boxes, Eynon says the company is not interested in offering complete selections in ancillary categories. Flooring is one area D.I.Y is considering expanding, because it believes it can put a new twist on this category.